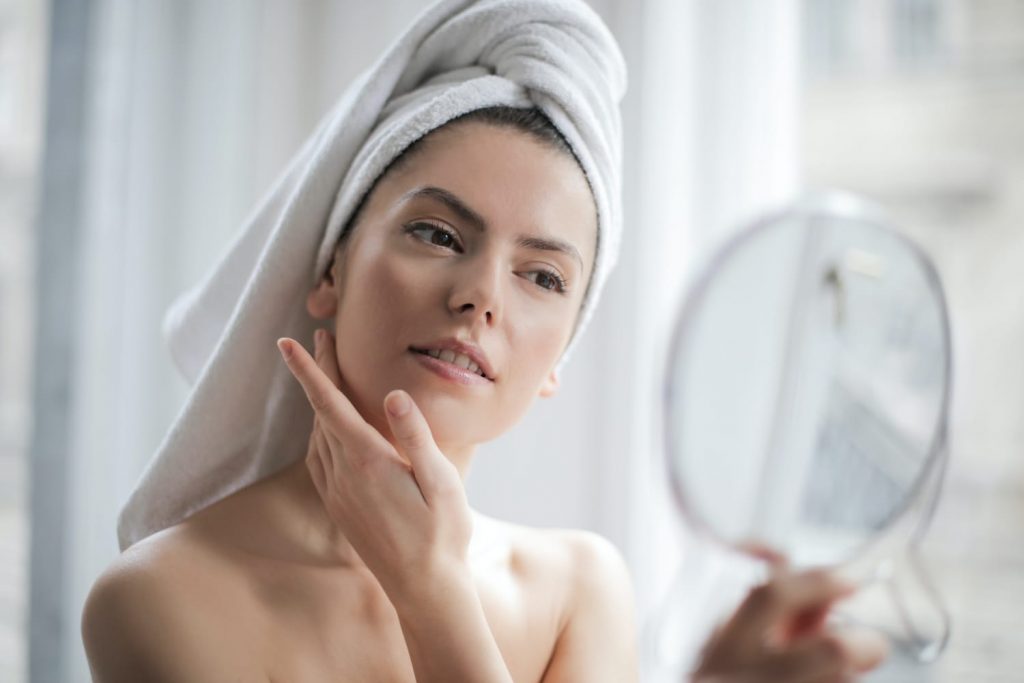 Retinol has been a beauty buzzword for about five years now, and with good reason; it is actually clinically proven to reverse the signs of ageing. So, we all got busy slapping it on but unfortunately, we found that it had a few side effects: peeling, flaking, itchy skin with a side of sun damage for those who forgot to apply their Factor 50! Betrayal! 
Retinol has a bit of a bad reputation but I'm here to make the case for her! Whether it's acne in your twenties, tired, dull skin in your thirties, pigmentation in your forties, or wrinkles in your fifties, Retinol is the magic ingredient that cures all ills. Derived from Vitamin A, it operates as a cell communicator, working at every level of your skin. 
Some of its proven benefits include:
• Speeding up skin cell turnover
• Breaking up clumps of Melanin pigment, helping to reverse sun damage and acne scars
• Reducing sebum and shrinking pore size, helping to clear acne
• Boosting ceramide production, hydrating the skin from the inside
And crucially, if you can get it down into the dermis layer of the skin, Retinol can boost collagen and elastin production, restoring bounce and lift to aging skin. It truly is a wonder drug! The problem is there are so many different formulations and strengths, we don't know where to start. Here at The Studio at no.2, I've been doing my research. I want to bring you products that harness the good benefits of Retinol and reduce the side effects, making it more tolerable and enjoyable to use.
I've discovered two gorgeous products that strike the right balance: gentle on skin with powerful results. 
1. Skinician Ageless Overnight Retinol Powerbalm  – this gentle retinol is particularly effective on pigmentation marks, delivering brightness and clarity for the complexion.  It is the perfect product for Brides who want to transform their skin before their big day. As a Tipperary Bridal Make up Artist and Skincare Expert, I advise using for 6 weeks followed by a course of lactic acid peels. You truly won't believe the results!
2. ASAP Super A+ Serum – this powerful cocktail of Retinol combined with Hyaluronic Acid and Peptides is for those who are serious about transforming their skin long-term. The potent formula brings new skin cells up to the surface much faster than normal, effectively reducing the signs of aging. This is the kind of product your skin will thank you for in ten years time!
So, how do you work Retinol into your skincare regime safely and effectively? Well, with great power, comes great responsibility – you have to abide by the Retinol rules:
1. Start slow! Retinol usage should be gradually increased based on tolerance. Begin by using once or twice weekly, and build up to every other night. 
2. Be patient! Review your progress after a skin cycle – i.e. 6 weeks and then again after a second skin cycle – 3 months. This is enough time to assess if the product has produced the result you wanted and whether to consider upping the strength/usage. Consistency is key.
3. Go gentle! Adjust the other products in your skincare regime to get you through that initial phase. Choose a gentle non-foaming cleanser and a non-clogging moisturizer to repair your skin's barrier. 
4. You must wear an SPF! Every. Single. Day. Rain or shine! Honestly, we should be doing this anyway as 90% of premature aging is down to UVA rays. 
5. Seal it shut! Retinol is highly unstable and is sensitive to light and heat. It should only be sold in an air-tight container to ensure its efficacy. Store it in a cool, dry place.
Yes, she's high maintenance but the results speak for themselves! And if I still haven't convinced you, the ASAP Radiance serum is a great alternative to Retinol that resurfaces the skin using gentler acids. If you are interested in learning more about the products I stock here at the Studio or want some advice on the best Retinol for you, please get in touch!
Thanks for visiting,
Niamh x